Posted by Eytan Ishai on 1 February 2018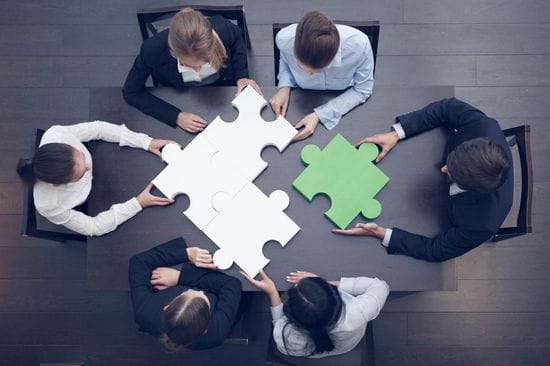 When you think of a strong, consummate, resourceful team, some of the best examples reside in sports.
Successful teams aren't led by one superstar, followed by clueless spare parts. Without the variety of skillsets, personalities, resources, and balance that each member of a cohesive team brings, the group would lean towards ordinary rather than extraordinary.
As the saying goes, a strong tax team is a lot like a complete, championship-caliber sports team (and if it isn't a saying, it is now). We'll identify a few key areas to be mindful of when building your comprehensive tax department.
Focus On & Value Each Role.
A strong tax team embodies a team structure, where leveraging each person's unique skillsets whether they specialize in compliance, international tax, or are strong on the planning side means that everyone not only feels important, but are all maximizing the value they bring to the company. This can come in the form of tax savings, either through strong planning, or accurate and timely compliance, ultimately minimizing the company's cash tax or effective tax rate.
To build a team from scratch, a thorough selection process is ideal for choosing your team members. This may extend recruitment times, but finding that perfect, hand-picked candidate for a particular role vs. what you may get from a general Indeed-like posting, is a wise investment in the long run.
Valuing each person's role is just as crucial. Each member and their role should feel like an essential part of the team's operations. No one should be asking themselves, 'what's my role here?'; a sense of purpose for both the group and the company at large enhances productivity.
One way to ensure every team member feels valued is by providing everyone with the opportunity to get an idea of the 'bigger picture'. Understanding how their work translates to the bottom line of the organization, encouraging everyone on the team that their role is as important as anyone else's.
A strong, cohesive tax team is seen as a profit center vs. a cost center; focusing on & valuing each role will have a positive effect on the bottom line.
Pursue Diversity.
A Monday morning meeting amongst a solid tax team should be like a pot luck, with each member bringing a variety of skills to share: maybe it's ideas on process improvement projects, possible areas for tax saving through finding unused deductions, or seeking areas where there are lucrative tax planning opportunities.
Different team members from different backgrounds can offer alternative perspectives and insights; diversity can lead to better decision making and more opportunities to truly show the value of the tax department for the company.
Your tax team should be a Swiss-Army knife of abilities, a hodge-podge of expertise & experience. Bringing people in house with compliance skills, SRED (Scientific Research & Experimental Development) skills, tax planning, or who possess IT knowledge (i.e., building templates) are excellent examples of varying your team's strengths.
Plus, having all that talent in-house can drastically reduce external fees, again improving the company's overall cash situation through decreased costs. These decreased costs will be driven from professionals engrained in the business, helping them better understand the business, driving value in the organization.
Build a Learning Atmosphere.
Regardless of how large or small a tax team is, career advancement is important to almost every team member, whether they'd like to admit it or not. Continuous learning is crucial to advancement, and while it may feel like employee training is simply grooming your staff to take off for greener pastures, it's key to a strong tax team, too.
Creating an atmosphere of learning within your tax department, for one, is a more targeted form of education.
For example, you can give your domestic tax specialist some international exposure, or have your compliance specialist obtain some planning experience, giving them an opportunity to really work with the business. These value-added skills are what keeps the finest, top percentage of tax professionals engaged & committed.
A learning environment encourages a closer team environment, which we've heard is pretty good for productivity.
---
Still looking to fill out your championship-caliber tax department with top tax professionals?
Foxwood Tax Search identifies the top tax minds in the continent for our select clientele, comprising the largest tax departments in Canada. For high-end tax talent of every level Chief Tax Officers, VPs of Tax, Senior Tax Analysts, Tax Directors, and more contact us today!